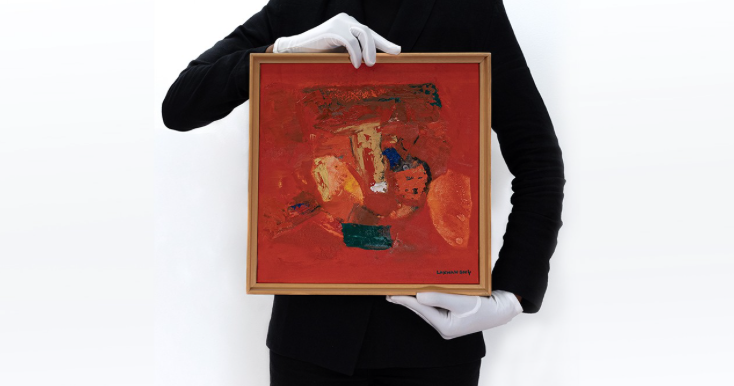 Giving gifts is just one of the little joys in life. It allows us to convey great feelings and sentiments we cannot put into words to our friends and loved ones and share their excitement and joy when receiving and unwrapping them. But the act of gift-giving is hit-and-miss. We might give someone a gift they do not particularly like or something inappropriate if we are not careful. Either way, gift-giving going wrong is an awkward or god-forbid embarrassing experience. But nothing is worse than showing up empty-handed! So let us make the case for giving art as a gift in all the seasons of giving in your life, just in time for Valentine's Day!
Here's ARTIANA's guide on why choosing art as a gift just makes sense:
1. Art is enduring. Meaningful and enduring are some of the qualities you want a gift to be. It may not be easy to leave a mark or leave a lasting impression, but gifting someone art is one of the easiest ways to make sure they are reminded of you every time they see it. Good art – of any kind – conveys sentiments and unspoken words of gratitude or love, not necessarily in the meaning of it but in the gesture of gifting it. Its longevity and durability also ensure a lifetime connection to the recipient.
2. Art is unique. Art has a specific purpose. Whatever reason an artist has for creating something is eccentric. Since the artwork is unique, it is the perfect choice to make someone feel special when they receive it, especially if the story behind the piece resonates with the recipient. 
3. Art is personal and holds so much meaning for people, not only because of its essence intrinsically but also in the intimacy it conveys. Giving a well-thought-out gift, such as an art piece, displays a deep understanding of the person you are giving it to, their preference and how they make sense of the world. As each piece of art is unique, it is personal, like any other idea. Images, texture, color, and shape tell a story and can speak to us with emotion. There will be memories and nostalgia, making receiving it not only a physical experience but an emotional one too. 
4. Art is a luxury. Art in our homes adds a luxurious feel to our surroundings and our homes, not just aesthetically but as a whole. To enjoy a magnificent piece of artwork every day – on your wall or your shelves – of something that speaks to your soul, or a slice of a history long-forgotten, or a magnum opus – is a luxurious experience in itself. It adds character, sophistication and culture to our dwellings while reflecting our inner worlds into our physical surroundings. Although it is not a necessity for existence, it is an addition that certainly gives life more beauty and substance. 
5. Art is an investment. If you decide to spend your money on a great work of art as a gift, it is still an asset that will pay off in the long run. Apart from the sentimental value, art is a valuable financial asset, especially investment-grade art, with values that only increase with time. Precious artworks made centuries ago are worth a million today. Thus, gifting a select artwork can be financially rewarding for the recipient. 
Choosing art for gifting helps tailor communication and better connection to special ones. Unlike any other gifts, giving a piece of art is more than just formalities. It comes with bundles of love that lasts a lifetime. Art nowadays might embrace various styles, subjects, and media, but its effects are strong, providing rich possibilities.