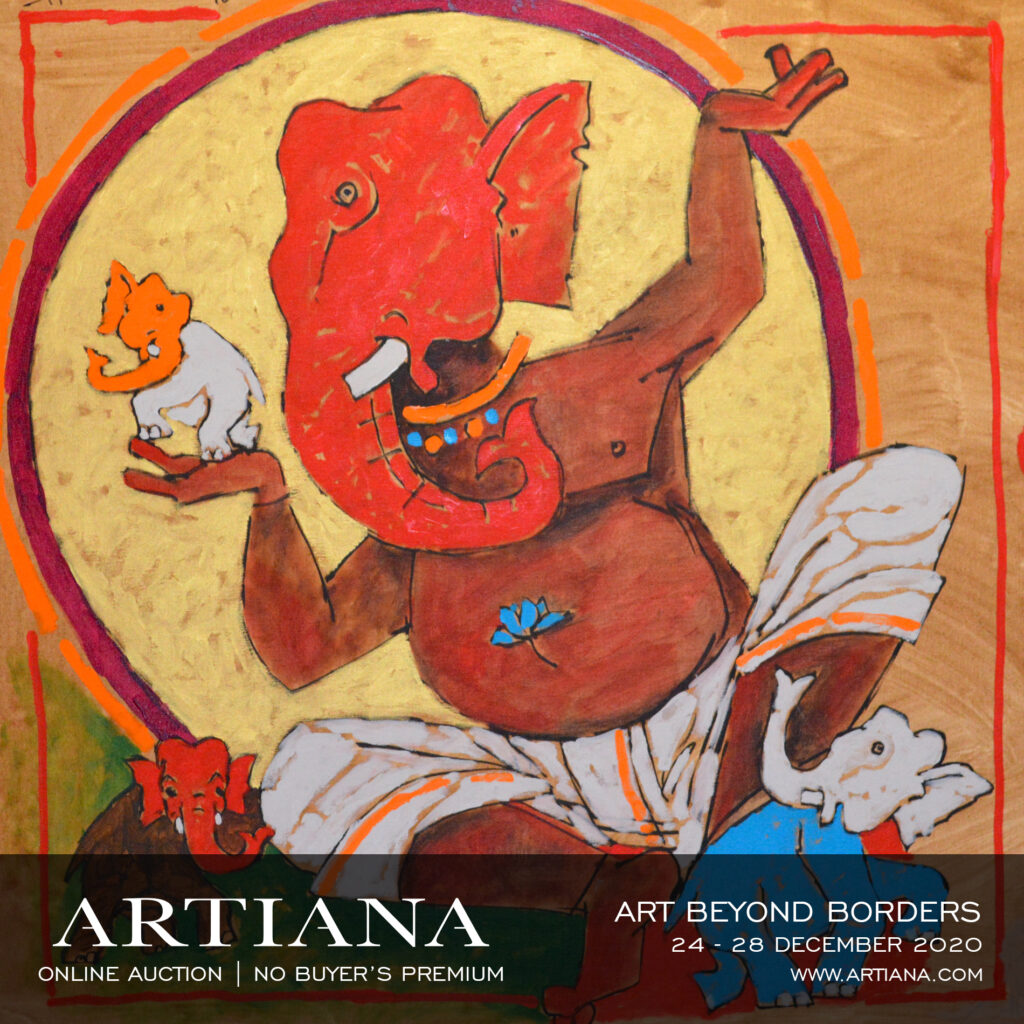 Art Beyond Borders is an eclectic sale comprising works by established and mid-career artists from Africa, the Middle East, Central Asia, the Indian subcontinent, and Southeast Asia focused on the cross-pollination of art.
The auction will present a wide range of artworks from masters and leading artists from across the region including M. F. Husain, Sakti Burman, Maite Delteil, Ato Delaquis, Kofi Agorsor, Manu Parekh, Senaka Senanayake, and G. Ravinder Reddy among many others.
Art Beyond Borders | Online Auction | No Buyer's Premium | 24 – 28 December 2020.
To register, head to artiana.link/register.