'Senaka Senanayake: The Enchanted Forest' is an online selling exhibition featuring recent works of the artist based on his signature subjects of tropical rainforests, vivid butterflies, colorful macaws, and majestic paintings of mythological Hindu deities Ganesha and Krishna. Each work from this exhibition is a celebration of his native country's flora and fauna, showing his fervent passion for nature's beauty and great appreciation for the vibrancy and diversity of the forests that stir his imagination and inspire his works.
For years, he has concentrated his art as a medium of advocacy by depicting beautiful scenes from the rainforest to promote public awareness of environmental degradation, expressing deep concern over the loss of nature to the hands of man. His relentless search for peace and coexistence with nature by fusing the modernity of European art forms to the more traditional Sinhala lends his paintings a uniqueness that is truly his own.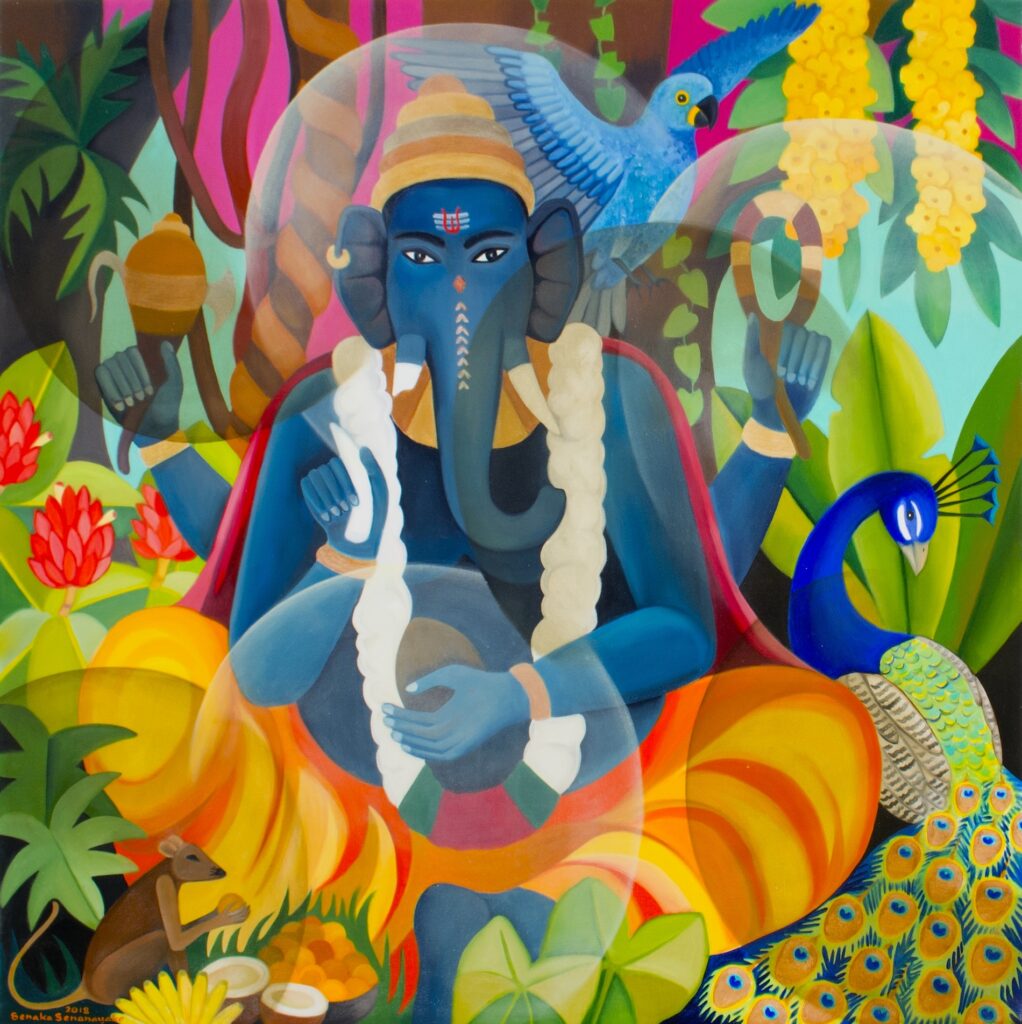 In selecting themes and figurations which have a deep religious connotation; like the ubiquitous transparent bubbles which signify the eternal cycle of life in the Buddhist faith, the lotus, and the portrayal of Hindu Gods, Senaka introduces a sense of spirituality through his art ushering the viewer into the junction where spirituality and nature meet.
Through this series of works portraying virgin habitats of butterflies, birds, colorful ferns, and flowers that make a riot of color and illuminates the idyllic setting of 'The Enchanted Forest,' Senaka brings to his audience the lushness and splendor of nature while also delivering feelings of joy, healing, and serenity one gets from spending time with it.
Exhibition Catalogue – Senaka Senanayake: The Enchanted Forest – An Online Selling Exhibition – June 1-30, 2020