by Angie Kordic (Published May 15, 2020, for widewalls.ch)
Jamil Naqsh was someone who believed that "an artist must work out his aesthetics and know where they are coming from; and that they must first be recognized and understood in his environment before venturing further." The Pakistani master created work that is deeply personal and emotional, often focusing on the same subjects and recreating them in a variety of forms, each of them new and fresh, however.
He was a man who lived for his art until the very end, when on May 16, 2019 he died at the age of 79. Now, on the anniversary of his death, Lavesh Jagasia and his auction house ARTIANA are organizing a special sale honoring his legacy and remembering his life.
A collection of Jamil Naqsh's rare and unseen works on paper, coming from the Jamil Naqsh Museum and the artist's family, will be available for purchase online from May 16 through 31, 2020. The buyers can choose among 100 of his Quranic Calligraphies that feature verses from the beginning verse of the Holy Book. As delicate, dedicated abstractions, these pieces aim to offer comfort and solace in these trying times, and to once again reaffirm the genius and the sensitivity of Jamil Naqsh and his art.
We talk to ARTIANA's Lavesh Jagasia about his own relationship with Jamil Naqsh, the works in this online auction, and why collectors should not miss it.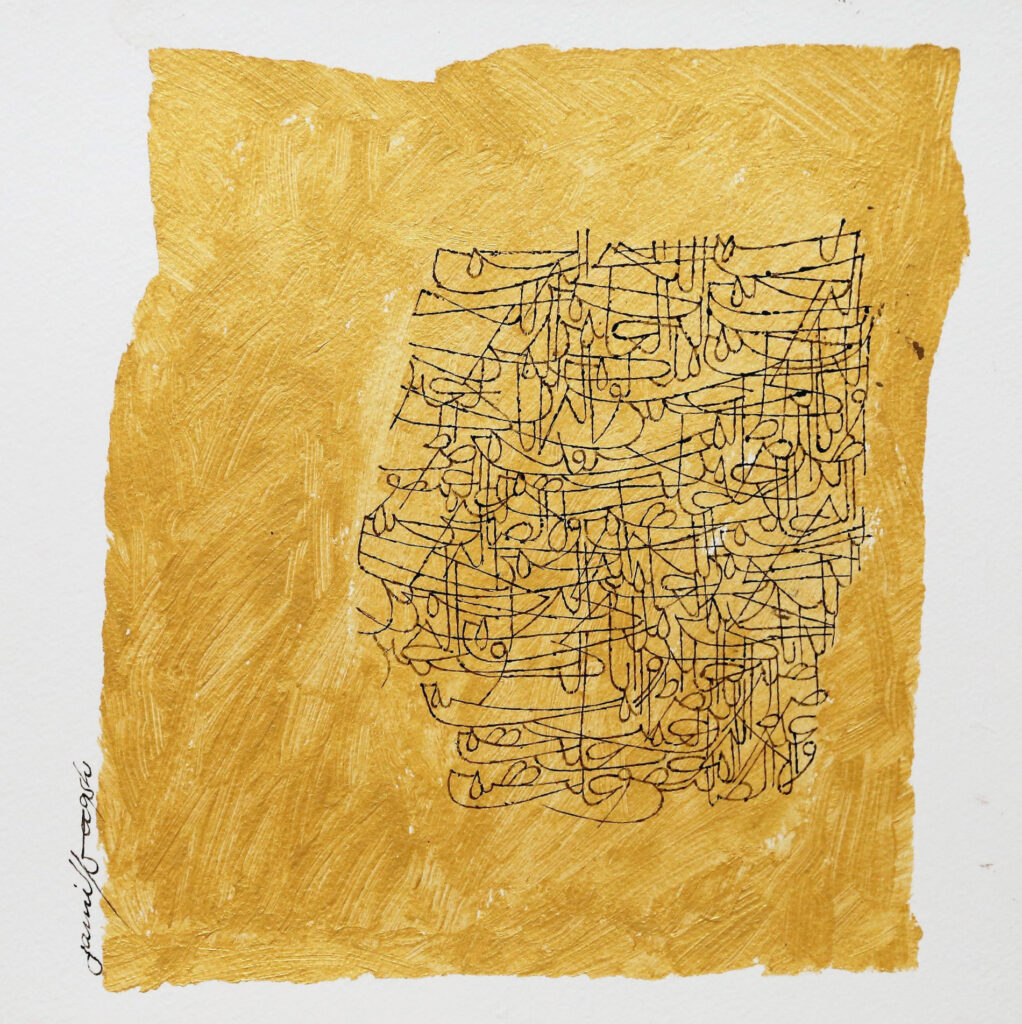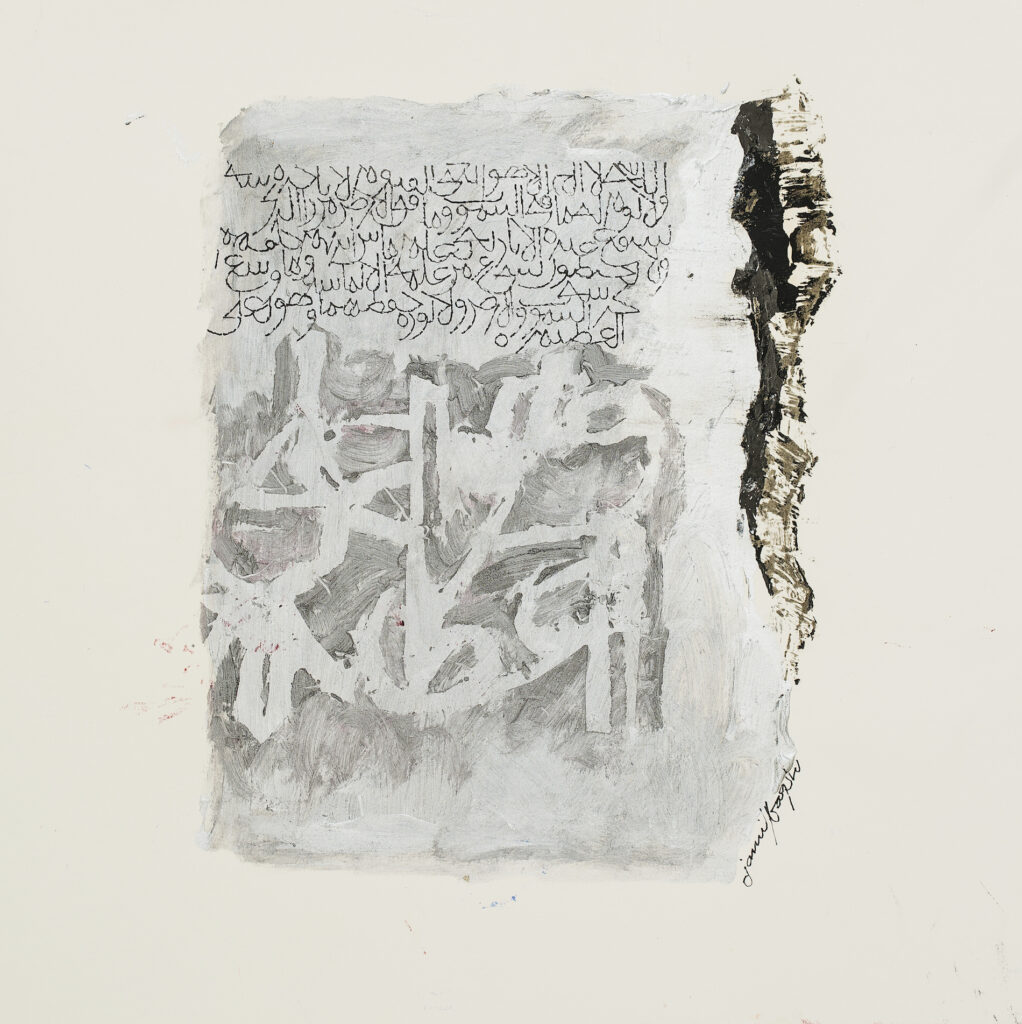 Honoring Jamil Naqsh
Widewalls: The upcoming ARTIANA auction is focusing solely on Jamil Naqsh. How would you describe your own connection to the artist and his work, as well as his family?
Lavesh Jagasia: My first meeting with Jamil Naqsh was about two decades ago in London. It was to discuss the publishing of his limited edition serigraphs, which I was focused on at that time, and was pursuing through The Serigraph Studio, an art publishing firm founded by me. This introductory meeting with him and Najmi Sura was scheduled to last for about an hour at the most, we all got along very well and were so engrossed in discussing art, art markets and it's ecosystem that three hours had passed without realizing.
The artists that I worked with professionally were those whose works I also collected personally, and Jamil was one amongst them. The relationship both with Jamil and his family continued to grow and along with my progress in the art sphere.
ARTIANA has been successfully placing Jamil's works through our auctions, and since the family wanted to continue with his objective of spreading his works to reach more people we collaboratively planned this auction, to achieve this objective and commemorate the artist.
Widewalls: This tribute to the great Master is paid in the form of 100 of his Quranic Calligraphies, which seem to be quite different from his "usual" paintings of the female form and pigeons. What can you tell us about these works?
LJ: Jamil Naqsh as an artist strongly believed that an artist must work out their aesthetics and always maintain a connection with their origin. He also believed that they must first be recognized and understood in their environment before venturing further.
Hence, the focus of his works on cultural traditions from his native Pakistan. Even his signature subjects of woman and pigeons, which you mention, were drawn from this and were inspired by traditional folklore and poetry.
The composition of the modern manuscripts and calligraphic representations of surahs from the Holy Book was a subject he worked extensively in the latter part of his life, as seen in this collection.
Widewalls: These are also works on paper. What kind of techniques were used by the artist in these instances?
LJ: The artist was a master painter and adept at various mediums and techniques of painting. This entire series was executed on paper using mixed media including acrylic paints to add an artistic and contemporary rendering of the otherwise traditional art of calligraphy.
Widewalls: The works contain verses from "The Surah Fatheha", the beginning verse of the Holy Book. What are some of these writings? How would you say they resonate with the times we live in right now?
LJ: Yes, a good number of entries in the auction are based on 'Surah Fatheha', which actually is the first chapter of the Quran comprising seven verses, and is a prayer for the guidance, lordship, and mercy of God. This chapter has an essential role in Islamic prayer and serves as an opening for many functions in everyday Islamic life, hence resonates with the occasion, which is the commemoration of the artist on the first anniversary of his passing.
In the current environment as well it helps to spread similar sentiments of hope, guidance, and consolation.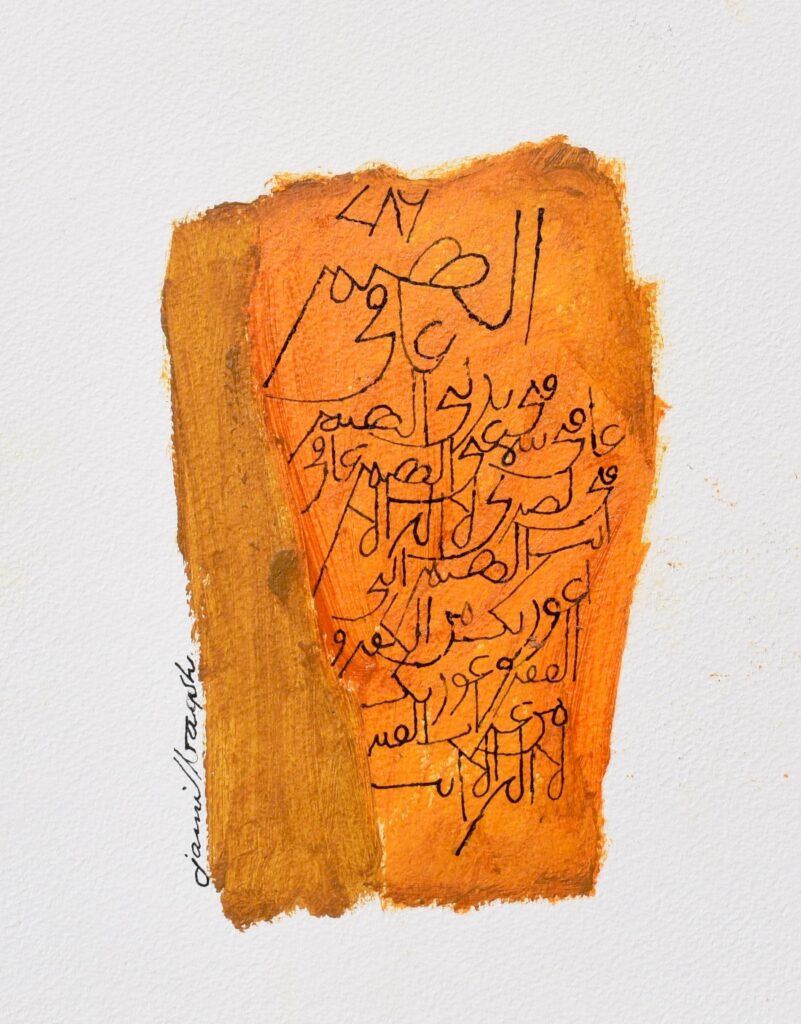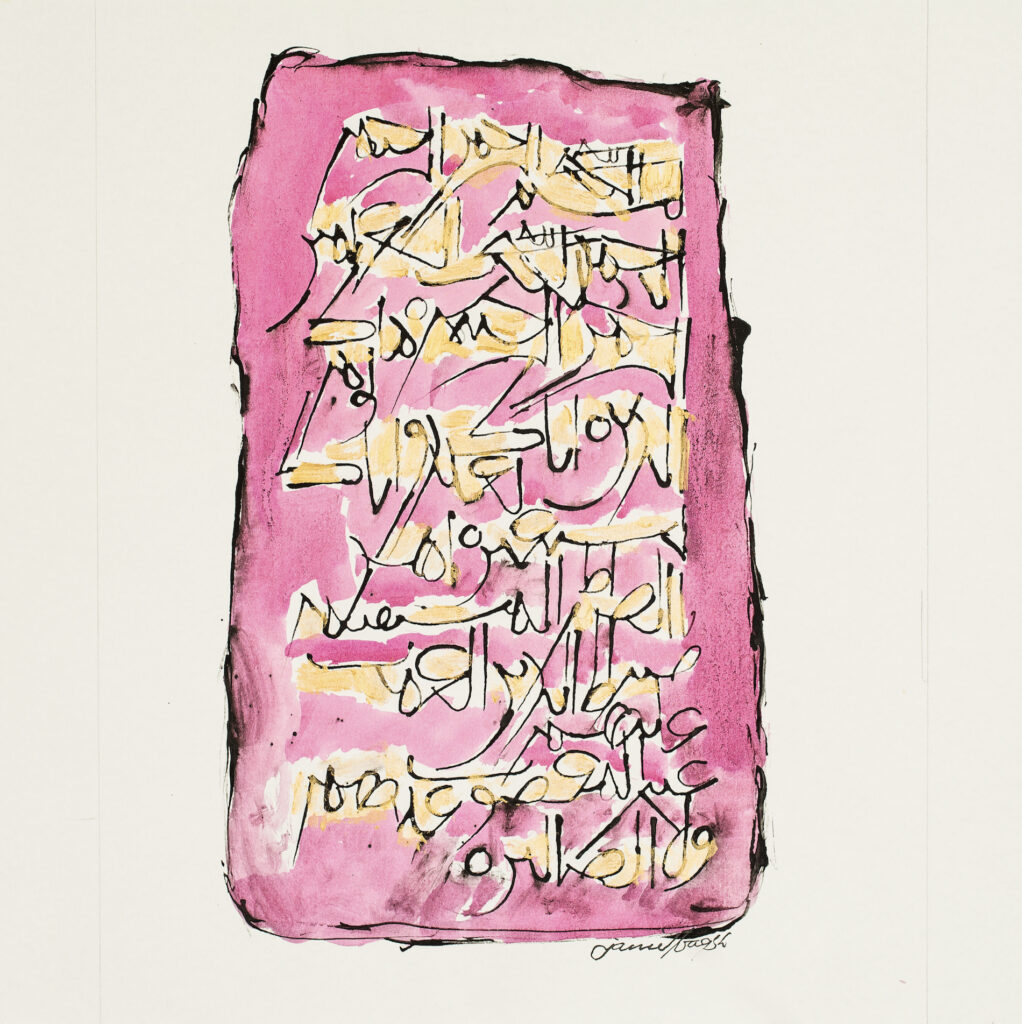 Looking Ahead
Widewalls: The sale offers a unique opportunity for the collectors to acquire Naqsh's affordable works. What would your advice for these collectors be?
LJ: The auction catalogue has been built with a focus on spreading the artists' legacy through his works. An essential criterion to achieve this was to keep the estimates low allowing increased engagement, the family members owning the works were sensitive to the objective and agreed.
This has presented a very unique proposition for both new and established collectors to acquire Jamil Naqsh works with impeccable provenance at extremely attractive values, and I would recommend them to take advantage of this opportunity and collect more than one as they look wonderful when displayed in a group.
Widewalls: What's next for ARTIANA?
LJ: It sounds counterintuitive, but thankfully Artiana has not been impacted by the current pandemic since we have always conducted our auctions online. Our position has in fact solidified due to the increased screen time of our audience, and we are now focused on presenting more sales this year. The current situation has forced many clients of ours to wean off print catalogues and effectively use only on our e-catalogues, for now, this has resulted in reduced time-lines required at our end for presenting new sales.
We have enhanced the capacity of our Private Sales vertical to include selling exhibitions, and are planning to hold an online selling exhibition for Sri Lankan artist Senaka Senanayake next month, all through June 2020. This will be followed by our Arts Beyond Borders sale scheduled for July 2020 and our calendar event South Asian Art sale in October. Our African Art department which has till now been including select works in our combined sales will hold its inaugural auction at the end of this year.
You can see ARTIANA's Jamil Naqsh e-catalog here.