Published June 4, 2019 (widewalls.ch) in Widewalls Editorial: Collector's Tip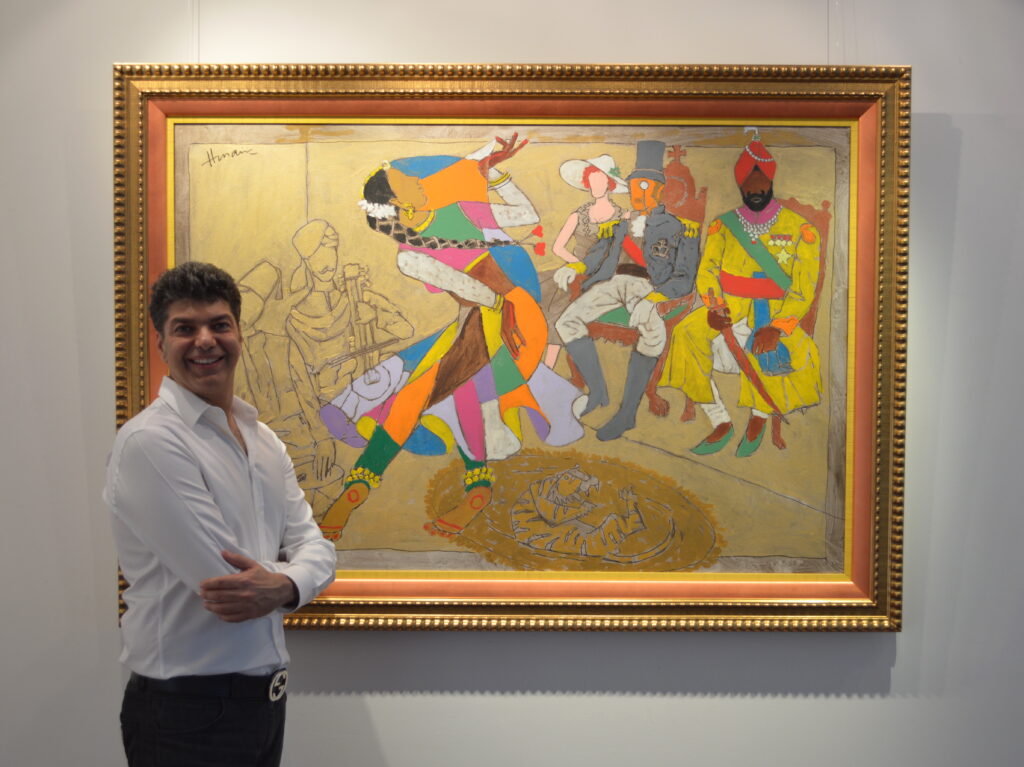 If you are a Widewalls reader, by now you know that your go-to auction house when it comes to Modern and Contemporary South Asian art is ARTIANA. This young, yet relatable Dubai-based venture is now preparing yet another sale dedicated to the masters of the Indian subcontinent and their works in a splendid variety of media.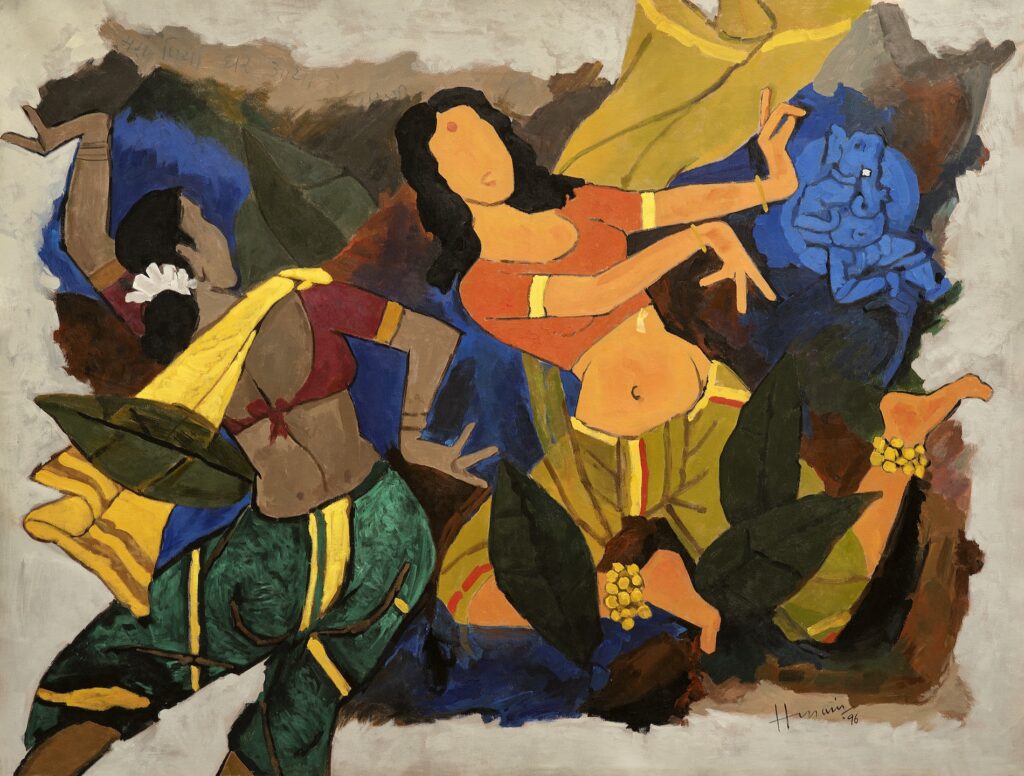 Here we are talking about some of the biggest names of the region, including Maqbool Fida Husain, Sayed Haider Raza, Francis Newton Souza and the Progressive Artists' Group. Highlights of the sale belong to Raza's 1974 painting Composition (estimate US$ 14,000 – 20,000), but also Husain's rare Raj series – from it, the sale will offer Kathak Dance Performance at the Maharaja Darbar (US$ 350,000 – 550,000) and Andy Warhol versus Marilyn Monroe (US$ 250,000 – 350,000). Make sure you also do not miss Souza's La Place Town Square (US$ 150,000 – 250,000) and calligraphies by Jamil Naqsh.
The South Asian Art auction will take place online from June 13 (6 pm) through June 17 (9 pm) UAE time.
As usual, ARTIANA will apply its No Buyer's Premium policy (what you bid is what you pay) and will allow its buyers to "Bid Now and Pay Later", thanks to FlexiPay. More on this can be heard from ARTIANA's own Lavesh Jagasia, who talks to Widewalls about what makes this sale remarkable and what the buyers can expect.
The South Asia Art Auction of June 2019
Widewalls: What can you tell us about M.F. Husain's "Raj" series, whose "Kathak Dance Performance at the Maharaja Darbar" painting is the star lot of this auction? Why is this work seminal?
Lavesh Jagasia: M.F. Husain painted images from the colonial period in India in the late 1980s. This series of paintings which we came to know as the Raj series, is the artist's memories of the British rule in erstwhile India. This work is seminal as it was painted when Husain first worked on this series and created fine works during the period.
Husain grew up with this imagery and chose to portray the lighthearted moments of the British rule rather than the somber. This satirization and refusal to historicize subjects gave him the freedom to portray the confluence of cultures in a humorous but nonetheless edgy way and distinguished his art from other artistic attempts to portray the specific time period. Furthermore, the lot highlights an important aspect of Husain as an artist – that is his portrayal of India's varied artistic tradition as a continuum. By focusing on Kathak, a form of Indian Classical dance, and juxtaposing it with the subject of the Raj we can clearly see Husain's interest in merging dance, visual art, and history in his work.
Widewalls: What about "Andy Warhol versus Marilyn Monroe"? Could this be considered a nod to Western art?
LJ: Besides his own surroundings, M.F. Husain was updated on international trends and icons of Western Art. In this particular image from The Lost Continent series, he acknowledges the impact of big personalities and their iconography in the popularization of the arts, and in his own unique visual language expresses his take on it as an artist of the world.
In this painting, besides paying tribute to another great artist, Husain delves into the commercialization of the arts through Andy Warhol's fascination with Marilyn Monroe and his usage of screen-prints to extend the reach of his art. The work, both inquisitive and allegorical, poses questions to the onlooker regarding the popularity of Warhol's art; either due to his commercial printing method or the usage of a popular icon that made it sought after. Aptly titled, Andy Warhol versus Marilyn Monroe, Husain explores the relationships between consumerism, fame, and sensationalism in this piece.
Widewalls: The sale will also offer calligraphies of the recently deceased Jamil Naqsh. Will the artist's market soar after his death, in your opinion? What has your experience on such cases been so far?
LJ: Yes, we are offering 3 lots from this series, each lot comprising of 4 calligraphy works by Jamil Naqsh from his Painted Word exhibition of 2013. The works composed of Islamic calligraphies, use words and phrases with profound religious meaning in the Muslim faith, rendered in the late artist's unique and modern style.
Typically the expectation which has also been our experience is that the prices do move up as the works tend to become rarer due to the demise of the artist. A sudden increase in prices usually only happens when an artist dies unexpectedly, in other cases of artists who passed away due to old age, this has already been factored in by the art market hence the firming up of prices of their artworks happens gradually over a period of time.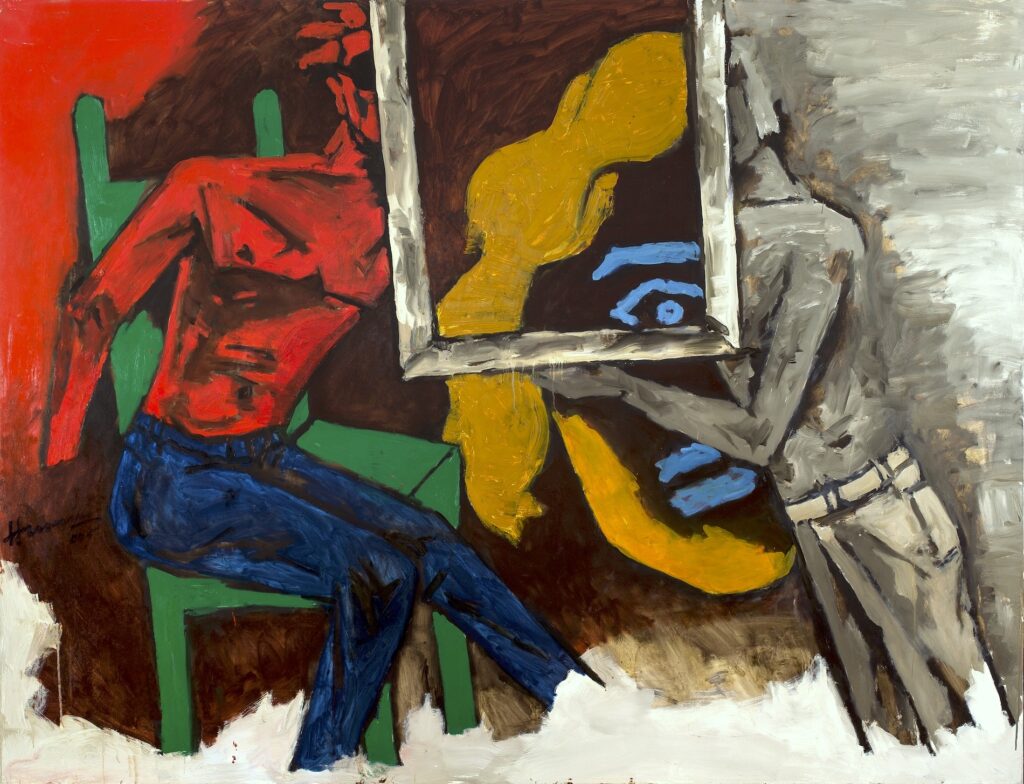 Why You Should Buy With ARTIANA
Widewalls: What does the FlexiPay bring to your buyers?
LJ: There are multiple benefits buyers can get through our FlexiPay – 'Bid Now Pay Later' scheme as long as the clients have been pre-approved for this facility.
All items offered in our auctions are eligible for deferred or installment payments under the installment scheme, which allows buyers to pay for artwork in installments ranging from 3 months to 24 months at a service charge of 1 percent a month, subject to paying a minimum 20 percent of the price as a down payment.
Buyers have access to a higher Loan-To-Value (LTV) ratio of up to 80% of our lower estimate value as compared with up to 60% of our appraised value on all external art assets with the arrangement fee of 2% of the advance amount waived for Buyers at our auctions.
Charges for evaluation, storage, and the conservator's inspection report are complimentary for all ARTIANA clients.
Widewalls: How would you describe the process of gathering masterpieces of South Asian Art for an auction like this? What are the challenges? What is a must?
LJ: The biggest challenge is putting together a good selection of works for the catalogue, this is a combination of a treasure hunt and provenance checking on the shortlisted entries.
Another challenge is explaining to the prospective consignor that our one-sided 20% commission, which is deducted from the Winning Bid price is in effect actually less than them paying a lower sellers commission, and the auction houses then charging an additional 20-30% as Buyer's Premium. In our case, the total transaction cost is reduced to almost half in comparison to our competitors. The usual response we hear is that the Buyer's Premium is being paid by the Buyer for which we have to then explain that it still is part of the total price paid and usually all additional costs are factored in by prospective Buyers and their Bids are placed accordingly.
Whilst authenticity and quality are key to the items being offered, one has to make these works available at fair estimates, simultaneously meeting the sellers' expectations.
Widewalls: What's next for ARTIANA?
LJ: After our launch in March 2016, ARTIANA experienced a steady increase in sell-through rates through the years by maintaining our bi-annual South Asian sales and cementing our presence in the South Asian auction calendar.
With our expanding client base and continued diversification across collecting categories, clients can look forward to rare pieces and a wide range of artworks in our future auctions. After our inaugural international sale, Art Beyond Borders last March, we are planning to launch sales of Rugs and Carpets, Prints and Multiples, followed by an African Art auction in the latter part of the year.