Religion may be the root and theme of many of F.N. Souza's work, but it was also his compulsion. It played an integral part in his art, along with another of his obsession, which was female nudity. The fact that Souza was so bitterly critical of the Catholic Church yet so obsessed with making dozens of images around biblical themes was so indicative of the tremendous mental anguish he endured.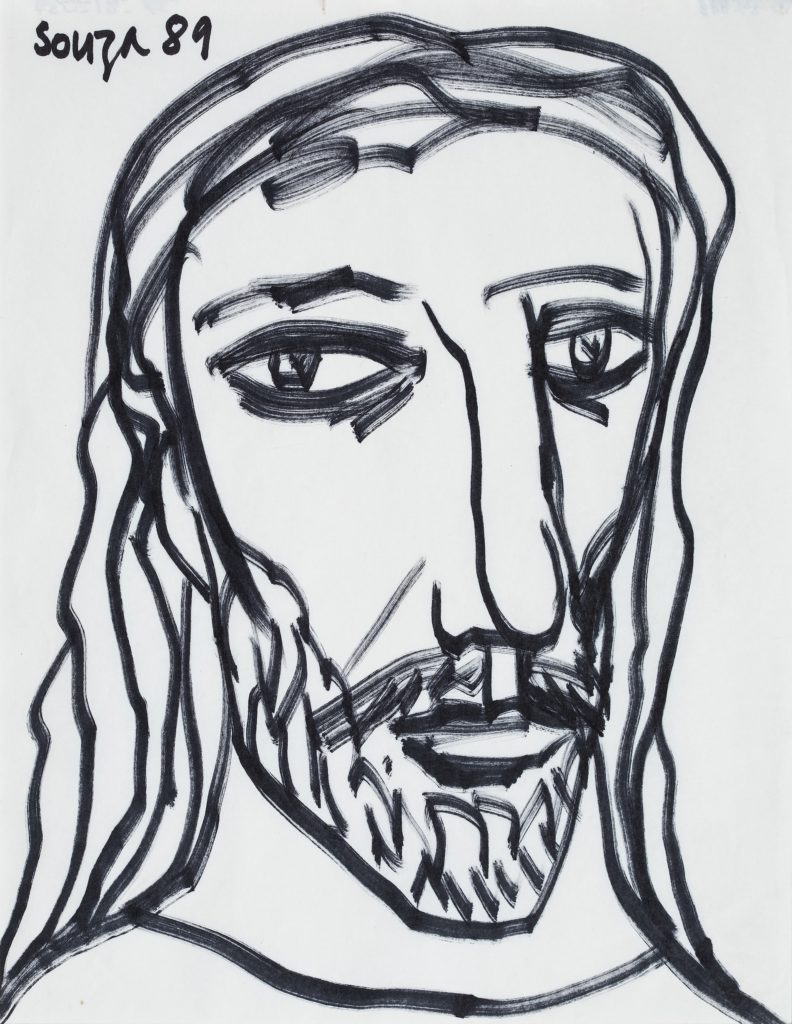 A true iconoclast, he paid no reverence in the depiction of Jesus, the core of the Christian religion; instead, he portrayed him just using his signature strong blacklines without any colors, embellishments, pomp, or details associated with religious establishments. Even the expression reflected is that of sadness or hardship, basing from Souza's whole theological position and convictions of suffering without redemption.
Souza made his mark as a profound artist by producing visually intense and often disturbing works. With his exceptional skills, he disturbed accepted notions of aesthetics and jolted stereotypical perceptions about religion, sin, and oppressive political orders, which he depicted in many of his art.
Auction Catalogue – F.N. Souza Works on Paper – The Ravi and Uma Jain Collection – 5 – 9 December 2020